KIDNEY MALFUNCTION HEALED
A woman and her husband asked Dr. Aiko to pray for their mother who was in a coma and suffering from kidney malfunctions. She was thousands of miles away in another state. By phone, Dr. Aiko directed the daughter to 'sit in proxy' for her mother, as she instructed the duaghter;s husband to do the "Spirit, Soul, and Body Alignment Prayer". Dr. Aiko asked the Father God for the gift of new kidneys according to John 16:23. The following day, the mother came OUT of the coma and 3 days later, doctors found her kidneys totally normal.
HEALING OF TERMINAL CANCER HEALED WITH NEW ORGAN
Dr. Aiko did the 'Laser Beam prayer" to disintegrate cancerous cells and tumors in his body; she aligned his "Spirit, Soul & Body– as the Lord directed her. She also instructed this man to forgive everyone who wounded him and repent of any anger/resentment toward anyone, including GOD. Dr. Aiko was led by the Holy Spirit to say, "The Lord has your 'spare body parts in Heaven for you — with your name on them and HE can transplant your organs while you are asleep"! This man went into a COMA for 4 days! The doctors who already gave him up to die, thought he was really dying and told his wife to unplug his life-support, but she refused. After 4 days, he woke up (almost like Lazarus) totally alert, hugged his wife, asked for something to eat and said, "Praise the Lord"!
The doctors examined him later and found all of his previously diseased and malfunctioning organs were working — like new!
FREED FROM WHEEL CHAIR HEALED FROM MULTIPLE SCLEROSIS
I cannot describe the intensity of grief, anger, and self-blame I felt. Within a few months, I started to feel symptoms of MS, eventually becoming wheel-chair bound. It was about 3 years after my mother's death, I met Dr. Aiko. She explained to me about my extreme anger and guilt was affecting my body, and unconscious "self-punishment" was at work, manifesting itself in a form of auto-immune disorder — in this case, MS. My immune system was attacking its own body, by dissolving the myelin sheath, exposing nerves and weakening my muscles. Dr. Aiko tried to persuade me to forgive myself, but I kept saying, "I cannot; it was too horrible". Finally, she said, "How dare you say, you cannot forgive yourself, when Jesus died for you and absorbed all your sins and guilt. You are actually saying to the Lord, "What Jesus did was not good enough!" I was shocked! The realization of what Dr. Aiko said finally HIT me! I was able to forgive myself and my father (now dead), in Jesus' Name. This was a moment of great breakthrough! Dr. Aiko then put me on a "Potter's Wheel" (spinning my inner man) for re-creative miracles of the myelin sheath around my nerves, and restoration of my entire body — to conform to God's perfect design. It took only about 15 minutes. The Lord gave me a "vision" of my nerves and myelin sheath restored to total normalcy. I felt "strength" coming to the muscles of my limbs. Dr. Aiko told me to get up from the wheelchair and walk. I was hesitant at first since I had not walked for 3 years. But I already felt stronger, so I got up and started to walk. I couldn't believe that my body, especially my limbs are obeying me! No numbness, weakness or pain. I jumped up and down and cried like a baby! Next day, I was a NEW man, in Christ Jesus. I even went outside to jog, cycle, and swim. I can even play tennis now — one of my favorite sports.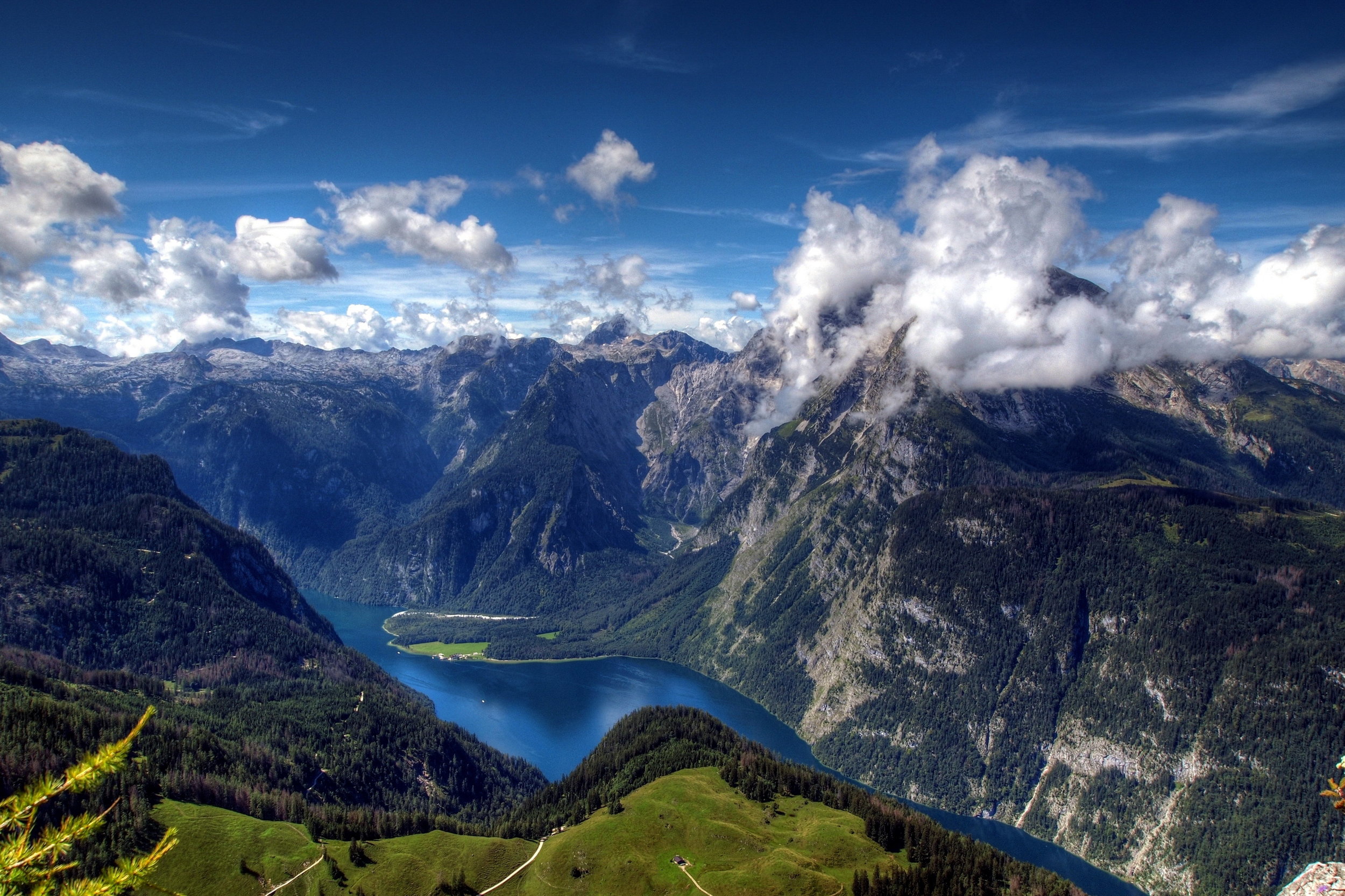 HEALING FROM HIV INFECTION
My name is Jim Lucas. I was infected with HIV around 1985.
The first opportunistic infection I contracted was a brain infection in 11/1993.
I had severe headaches and fatigue with this first infection, but no seizures, a usual symptom. I had a second fight with Toxo. in 8/1996, this time with grand mall seizures. This infection killed brain tissue in thirty-nine spots on my brain, shown on MRIs and CAT scans.
I ended up with balance abnormalities that caused me to fall to the right. To wash my hair I would have to place an elbow on the wall to create three points of contact to keep from falling over. To navigate a flight of stairs, I had to hold the handrail. If I had to carry something down stairs I would have to place my shoulder on the wall to keep from toppling over.
I was working as a Registered Nurse on the HIV Care Unit at The Queen's Medical Center. I decided to cease working and start collecting long term disability insurance payments in January 1994. For about 14 years.
I was saved in 1970, but still lived my life according to my carnal desires and not according to God's purposes. This was how I became infected with HIV. Then in February 2006 I attended Dr. Aiko Hormann's seminar at His Highest Praise Church. She was doing a cooperate prayer over the congregation and asked the ministering angles to come and realign our lift and right sides of our brains. During her prayer Dr. Aiko said she saw a bright light from God, coming down on that man in middle of the room. I was praying in the spirit with eyes closed and hands raised. Dr. Aiko came over and touched me on the forehead to let me know she was talking to me. She verified that I was feeling a pressure and a slight headache. I often had headaches and/or pressure in my head. She instructed I wouldn't be instantaneously healed, that it would be over a period of a week to ten days. Also, under the unction of the Holy Spirit, she told me I had an analytical mind and prophesied that I would invent something in the future.
Well she was right, about the pressure, not the invention, yet. For ten days I continued to feel God's restorative miracle healing in my brain. In fact that night when I exited the church, I picked up my bible and walked down the middle of the stairs without the aid of the handrail, rejoicing all the way, the first time in 12 years. The next day when I showered, I could wash my hair without listing to the right. I could look up and not fall, could put my trousers on standing up for the first time in twelve years. I was so joyful and praising God. He is a healing God. Then I thought, oh no! I will have to go back to work! I can't invent something sitting in the Lazyboy chair watching television.
The next month my long term disability insurance company contacted me requiring a physical capacity exam to document my continued disability. I explained to the physical therapist my disability was of a cognitive nature, not physical.
Cigna asked for data to support this claim. So I contacted a neuro-psycologist. After a battery of test, his opinion was evident at the beginning of the results appointment. He said it looked to him like I would be returning to work, with the assistance of computers and electronic devices like a PDA. These results were sent to the LTD company. Their neuro-psychologist interpreted the results similarly. According to their charts I could return to work. They stopped paying my benefit in May 2007. I was quit anxious. Loosing half of my income and having to return to work after twelve years of disability is a big life change.
During a Wednesday night prayer meeting I was praying in the spirit, and asking God for His help. I saw two hands cupped, from the wrist down. The hands separated and a small figure stepped in, and the hands recuped, and God told me," Don't worry, I have you in my hands". I prayed for God to change my heart and give me the desire to return to work, all according to His Perfect Will. Three weeks latter at the same Wednesday night meeting, I saw the hands holding the small figure. The figure grew, the hands separated again, and the figure stepped out of the hands. God told me, "I am going to give you an increase".
I was joyful, but anxious. I never thought I would work again. Then I thanked Jesus for His perfect will. And His comforting Holy Spirit. Teach me your will Abba Father, to relieve my anxiety.
I applied for re-issuance of my RN license. They sent me a letter asking for certificates of continuing education, no older than five years. If I had none, I would be required to retake the State Board Exam. Again, more anxiety, and prayer. I once heard a sermon regarding the concept that God will always give you the tools you need to do His will. After prayer, I felt a peace that God would restore my license or give me the ability to pass this exam, after doing my part and studying. So I sought CEUs
While entering a seminar I was reacquainted with a woman I knew from work, Karen B., a professor at Kapi'olani Community Collage in Honolulu. I described my situation to her. It turns out KCC was giving a RN refresher course beginning the next Monday. This was nothing short of a miracle. Isn't God great? Doesn't He know just what we need to prosper and just where He needs to place us to receive that prosperity.
The Hawaii State Board of Nursing was meeting on 7.2.2007. I needed to affix a letter from the director of the RN refresher class to my application so the board would see I was obtaining CEUs. The Executive Officer for Nursing met with me and asked me the nature of the disability. I told her HIV disease. The drugs were working well. I went back to church, God healed my brain and told me to get back to work. She said," Well, when you finish the class, have the director write a letter to me, and she would reinstate my license. It wouldn't have to go before the board". We chatted a bit about CEUs. And while exiting her office she welcomed me back to the profession. A golden nugget from God letting me know HE truly had me in His hands. I started crying with such relief and joy in the Lord. I cried all the way down two hallways, down the elevator, out of the building, down the street till I arrived at my car. To God be the glory! He truly has me in His hands.
After attending two classes at the University of Hawaii to upgrade my education I started applying for work. The only interview I received was with a friend of a friend. Being out of work for 12 years made many nurse managers not interested in employing me.
I know I am in God's will because for a year I have been working as a RN at the state prison. God gave me the opportunity to a blessing to inmates, coworkers, and the institution.
All of this just for being obedient in reading His word daily, and consecrating my life to Him and not to ME!